You're already an engaged voter, and you're ready to get more involved! To quote President Jed Bartlet: What's next?
We're glad you asked.
There are so many ways military spouses can make their voices heard on issues.
At the Secure Families Initiative, we offer the training and support you need to make a difference in your community. We also give you opportunities to act! Here are three quick actions you can do right now.
---
If you believe in reducing unnecessary wars, maintaining Constitutional authorities, that our service families deserve a war-fighting process that's maximally deliberative, accountable, and transparent then sign our letter.
We are targeting Members of Congress who serve on the House Foreign Affairs Committee. Once you fill out this form, you will be paired with the Member from this list who is closest to you (even if they're not necessarily YOUR Representative).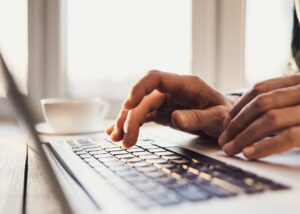 ---
Military families deserve a seat at every table that deliberates the policies that affect their lives, whether common like housing or world-changing like declaring war. Now is the time to push for inclusion. Sign our petition to Defense Secretary Lloyd Austin.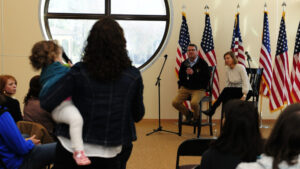 ---
We are eager to add to our group of volunteers who work closely with SFI staff on a variety of issues and tasks. Together, we tackle everything from writing letters to the editor, researching policy that impacts our community to mobilizing our communities on urgent action items. Join us!