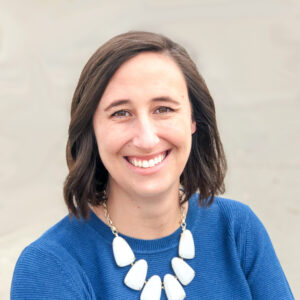 Heather is a proud active duty Air Force spouse with a love of public service and nonprofit work. She got her start at a national nonprofit servicing military families where she used social media campaigns to engage service members and their families around issues such as military spouse employment and education, benefits and policy, and health care.
It was this advocacy experience that led her to the world of electoral politics. She's supported a variety of candidates and elected officials at the local and federal level. Her work on political campaigns taught her that nothing is more important than reaching out to the audience you serve, listening with compassion, and sharing their stories to build consensus. She's passionate about encouraging other military spouses to get engaged in foreign and national policy.
Heather has a B.A. in Social Science from California State University, Chico, and a Master's in Political Management from The George Washington University in Washington, D.C. She is also the Director of Communications for the One America Movement, an organization fighting toxic polarization.