We get it. You just PCS'd. You're busy finding a new home, new job, new school, new doctor… who has time to register to vote?
Don't let the process scare you. We're here to help!
Where do you want to vote?
As a military spouse or family member, the first thing you need to determine is WHERE you want to register to vote.
If you're still active duty or an active duty spouse, you're usually recommended to vote wherever your "state of residency" is. We recommend you use the Federal Post Card Application to register and request an absentee ballot in just one form. This also makes it easier to track and protect your registration when you move.
If you're not active duty, active duty affiliated, or you simply prefer to vote local where you currently live, our partners at Register2Vote make registering to vote easy. Just use the web form below. You can also check your registration status and update your address here, too.
Step by Step Guide
Check out our step-by-step guide to voting while military for more details about these choices. The guide walks through the process in a bit more detail about the decision points.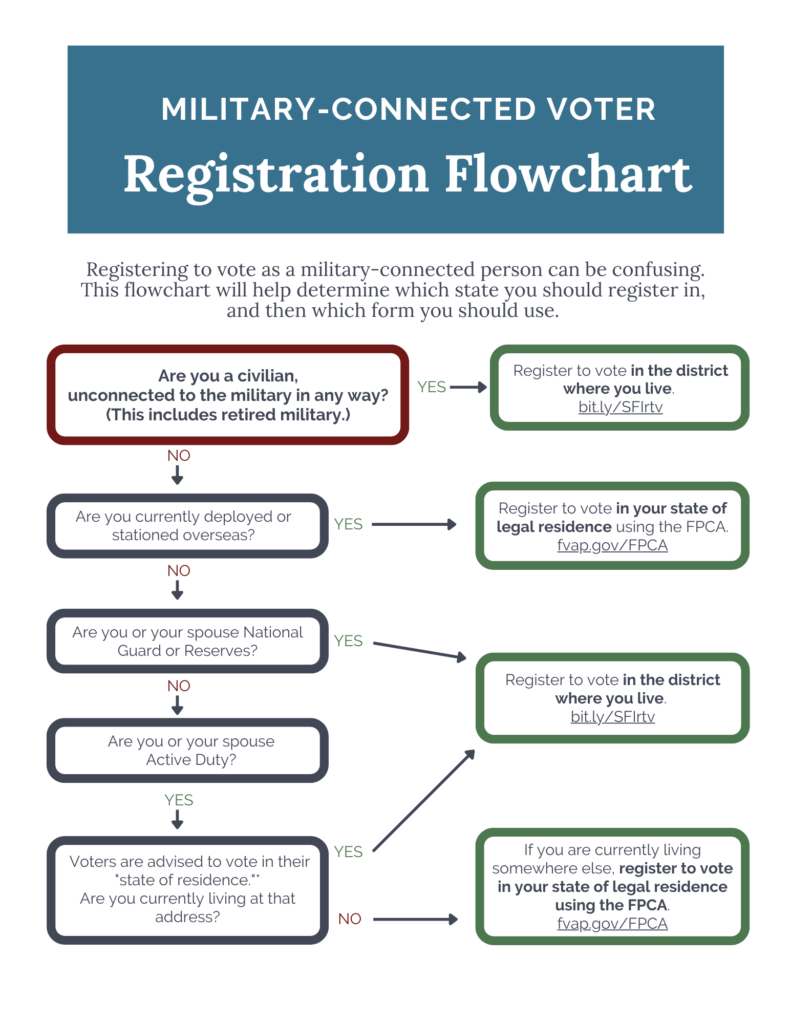 Still confused? Give us a ring, and we'll gladly walk you through the process.
Register to Vote