"Omg I can't wait to vote on November 3…"
HOLD UP! If you're a military voter living away from your voting residence, YOUR Ballot Day comes 45 days early!
That's right, THIS SATURDAY is when absentee military voters start to get their ballots from their election offices. TODAY is the best time to make sure all your voting ducks are in a row. Here are the 5 most important steps to take to make sure your military vote counts.
1. Confirm your registration
If you haven't registered to vote before, it's never too late! Here is our step-by-step guide to help you figure out your voting residence and fill out the appropriate form.
If you have registered to vote, but something has changed since the last time you voted — different address, changed name, new citizenship, etc. — you'll have to update your registration before you can vote again this year.
If you have no idea whether you're registered yet, that's ok too! Plug in your information in the form on our website.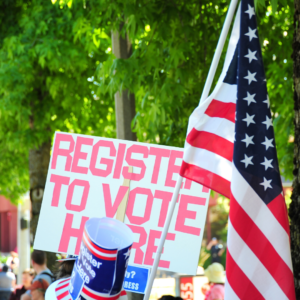 2. Request your absentee ballot
Due to COVID-19, we know a lot of folks are looking for ways to vote that don't involve going in person. We're here to help you navigate those options.
If you used the Federal Post Card Application (FPCA) to register to vote, congratulations! That form automatically requests an absentee ballot for you. You're all set!
If you didn't use the FPCA (because you live in the same place as where you vote), absentee ballots depend on what state you're voting in.
We've compiled a list of state election rules and deadlines. Take a look to see whether your state:
Automatically sends absentee ballots,
Lets any voter request an absentee ballot,
Requires an excuse, which includes fear of COVID-19, or
Requires an excuse other than fear of COVID-19.
If applicable, make sure to get your absentee ballot requests in ASAP!
3. Make a plan to vote
If you're voting in person: Are there Early Voting days where you live? What date and time is most convenient for you to go? How are you planning on getting there?
Use this tool on our website to locate your polling place. 
If you're voting through the mail: Where is the nearest post office? Do you live close enough to your district that you can use an official drop-off location instead? If you asked for your ballot to arrive by email, and your state requires a physical ballot returned, what printer will you use?
4. Talk to a friend
Once you're all set to vote, don't stop there! Pledge to help at least 3 friends or family members make THEIR plan to vote, too.
Nervous? We've got your back. Here are some tips for having productive conversations about voting.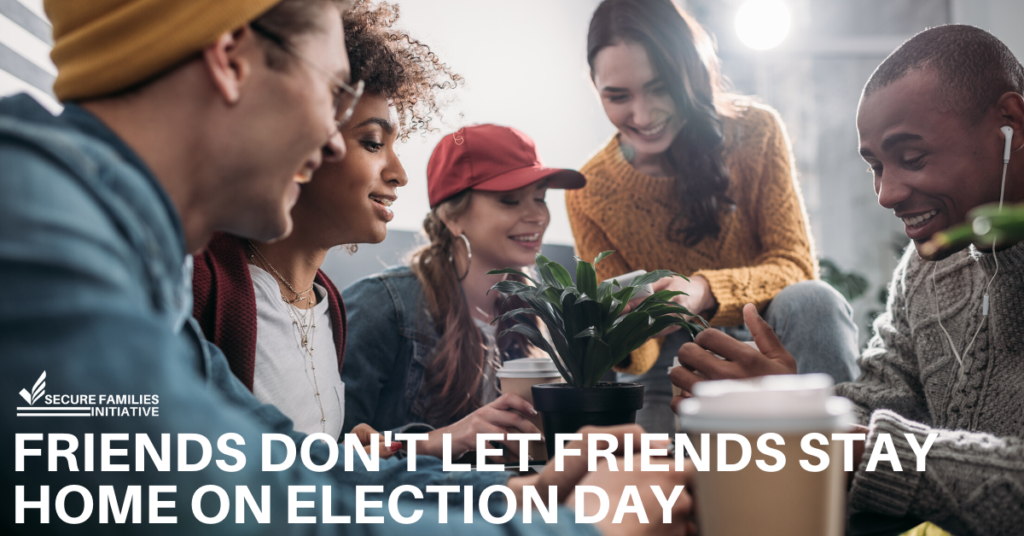 5. Get your voting stickers
With a lot of us voting through the mail this year, we decided to jazz things up by creating "I Voted by Mail" stickers. This way no voter has to go without some civic engagement swag.
The proceeds from your purchase will go toward supporting our education and training services year-round. Thank you!