In politics as well as culture, representations of military life can be very two-dimensional. While there's a focus on the happy homecomings, the dreaded departures and every human grind experience in between are often overlooked.
What happens when that understanding is lost? And how can military family members and veterans help reclaim our narrative?
Join this virtual panel discussion as we discuss why it's so important for military families and veterans to get involved in the political process and push for policies that more accurately reflect our reality.
This event will be held via Zoom. Link provided upon RSVP.

Speakers will include:
Representative Mikie Sherrill (keynote speaker) serves New Jersey's 11th Congressional district and is a Navy veteran.
Sue Hoppin is the Founder and President of the National Military Spouse Network and the spouse of a retired Air Force officer
Stephen Peters is a Marine veteran, the spouse of a recently retired Marine, and the Director of Communications and Marketing for the Modern Military Association of America
Mallory Sharpe is a program coordinator and active duty Air Force spouse of 5 years
Sarah Streyder (moderator) is the Founder and Director of the Secure Families Initiative and an active duty Air Force spouse of 5 years
Erin Anhalt (opening remarks) is a Navy spouse of 21 years, mother of three, and citizen of the Choctaw Nation of Oklahoma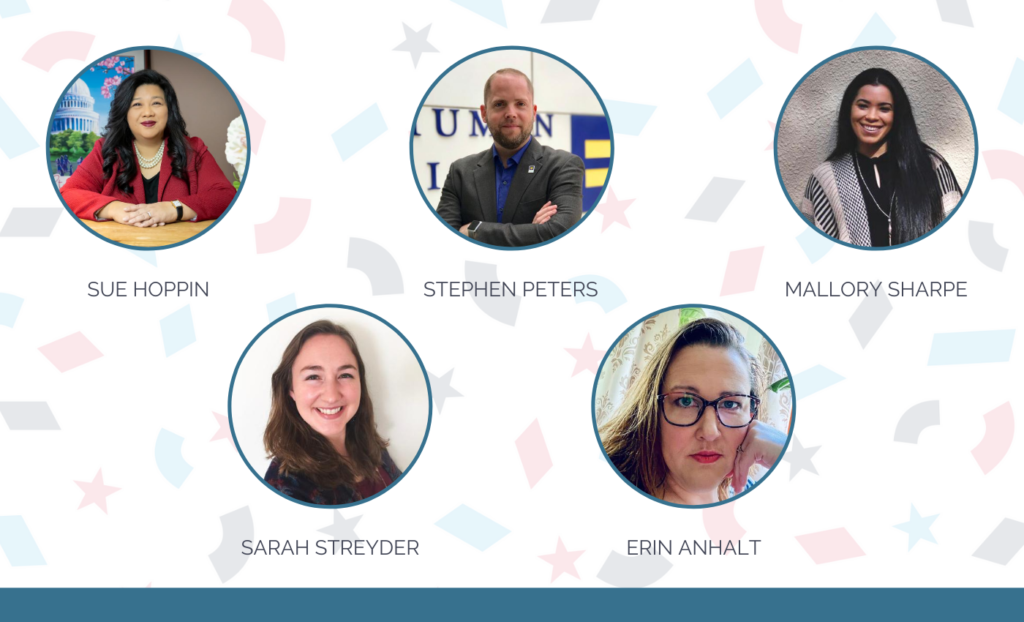 If you would like to request an ADA reasonable accommodation or program modification for disability please contact Kate Marsh Lord at Kate.MarshLord@SecureFamiliesInitiative.org by Friday, August 14th. We will contact you to confirm your request.
---
Fired up and looking for more?