Secure Families Initiative Director Sarah Streyder co-authored an opinion piece with Adam Weinstein of the Quincy Institute. "Biden, Afghanistan and the commodification of the American warfighter" was published on FoxNews.com.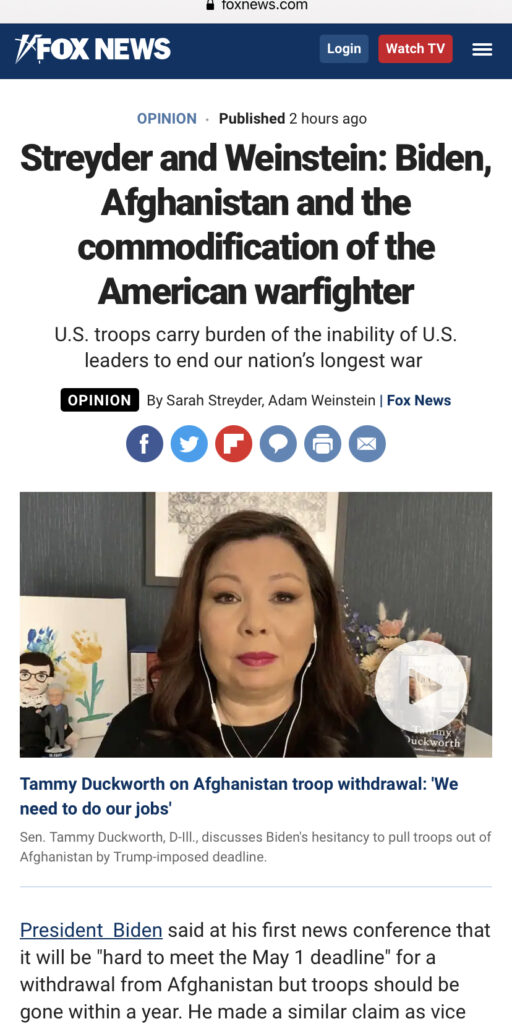 "President  Biden said at his first news conference that it will be "hard to meet the May 1 deadline" for a withdrawal from Afghanistan but troops should be gone within a year. He made a similar claim as vice president, when he said, "We are leaving in 2014. Period."  
Once again it is U.S. troops who will carry the burden of the inability of U.S. leaders to end our nation's longest war.  
Veterans and military families are extraordinarily resilient. In fact, their unique ability to adapt to changing circumstances has served as a role model throughout the COVID-19 pandemic. But their willingness to serve no matter the costs has been shamefully abused."