This morning, Secure Families Initiative sent a joint letter to the White House urging President Biden to bring troops home from Afghanistan. We took this action because we've seen firsthand how devastating this longest war in American history has been for many military families.
We are proud to join with a cross-partisan coalition of nine veteran and military family organizations supporting a timely troop withdrawal. The letter was covered in The Hill with the headline "Cross-partisan groups urge Biden to stick with May 1 Afghanistan withdrawal."
On behalf of our membership and veterans across the country who have answered the call to serve our country, we urge you to honor the sacrifices our troops and their families are willing to make on America's behalf by not asking our women and men in uniform to remain entangled in a conflict with no clear military mission or path to victory. Our members are proud of their service, but they know it is long past time for America to come home from Afghanistan.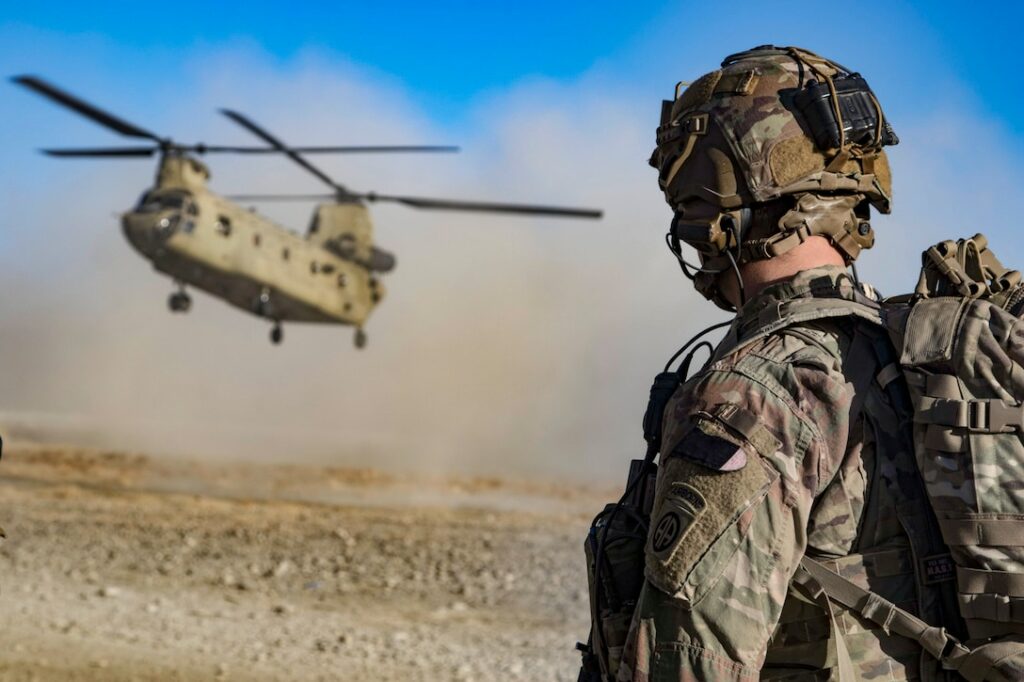 Bring our troops home
Too often, our military community's stories of separation and loss get left out of conversations around war and peace. We're here to fix that problem.
That's why we teamed up with the Quincy Institute to create a video emphasizing the importance of bringing troops home from Afghanistan. "The focus so far has been 'What's going to happen if we leave?' And not nearly the same amount of energy and focus has been put on 'What happens if we stay?'"
In the video, Executive Director Sarah Streyder said, "I know one military spouse who compared post-9/11 military families to The Giving Tree: 'We've been cut down so much for so long that we don't have more to give.'"
Add your voice
Do you have 5 minutes to make your voice heard? Here are three quick things you can do today:
Read our Afghanistan 101 blog post
How did we get to where we are today? Why are military family voices so important? This 3-minute read will catch you up on what you need to know.
Email the White House
Did you know that you send your own e-letter to our Commander-in-Chief? Submitting this contact form takes 5 minutes and adds urgency to this issue.
Does the White House even read my emails? Yes. Fun fact: SFI's Sarah Streyder used to intern at the White House, where she helped process the phone calls, letters, and emails sent by constituents. These messages get documented and are used to brief the President every day.
Share With 3 Friends
Triple your impact by inviting 3 milspouse friends to join you in taking action today. It's as easy as sharing this blog post!
With less than one month left before the May 1 deadline, now is the moment to make our voices heard.