Looking ahead to November, we want to make sure that no one has to risk their health and safety to cast a ballot. Now is the moment to tell Congress to include funds for states to expand their vote-by-mail systems in the next stimulus bill.
As military families, we have a powerful voice on this issue. Many of us have been voting by mail for years! We can vouch for the system's convenience and security.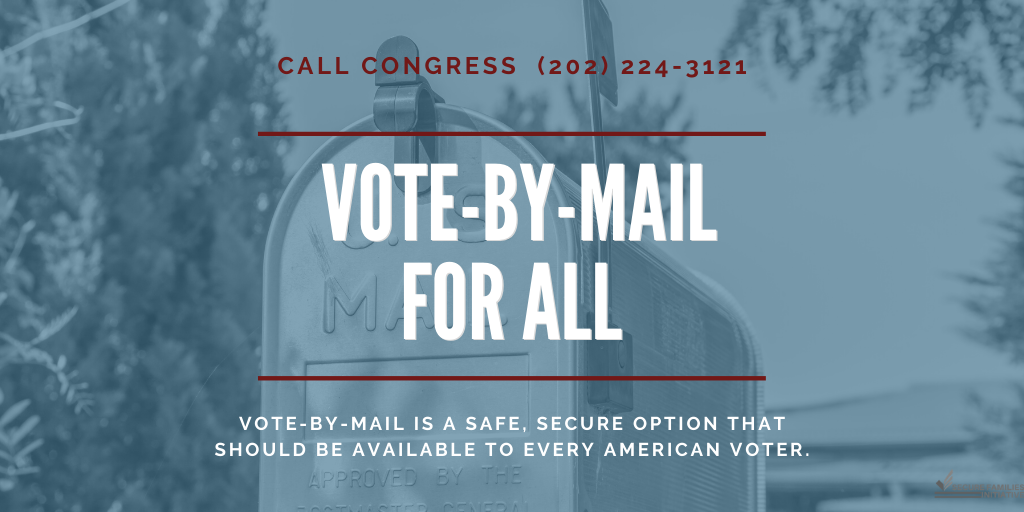 If you're looking for a piece of civic action to do today, please join us by calling your Member of Congress!
Call Congress: Sample Vote by Mail Script
Dial the Congressional Switchboard: (202) 224-3121. If someone answers, ask for your Representative or Senator. Or, you may receive an automated system where you enter your state and zip code to be connected.
Whether you speak to a person or leave a message, provide your name and voting zip code. It's best to keep it short and simple. Remember to always be polite!
Here's a sample script to help: "Hi, my name is [your name] and I am a voter in [zip code]. I am calling today to urge you to make sure it is safe for all Americans to vote in upcoming elections. Please include funds for states to expand vote-by-mail systems in the next stimulus bill."
If applicable, add: "I am a military family voter who relies on voting absentee. I know the system is safe, secure and convenient."
That's it! You've joined thousands of other voters calling the Capitol to demand improvement in our voting system. Pat yourself on the back and accept our thanks.
Share this post and encourage friends to join us in this simple piece of activism.