SFI's Executive Director Sarah Streyder participated in a webinar hosted by the Veterans and Civilians Initiative to discuss The Role of Veterans & Military Families in Bridging our National Divides.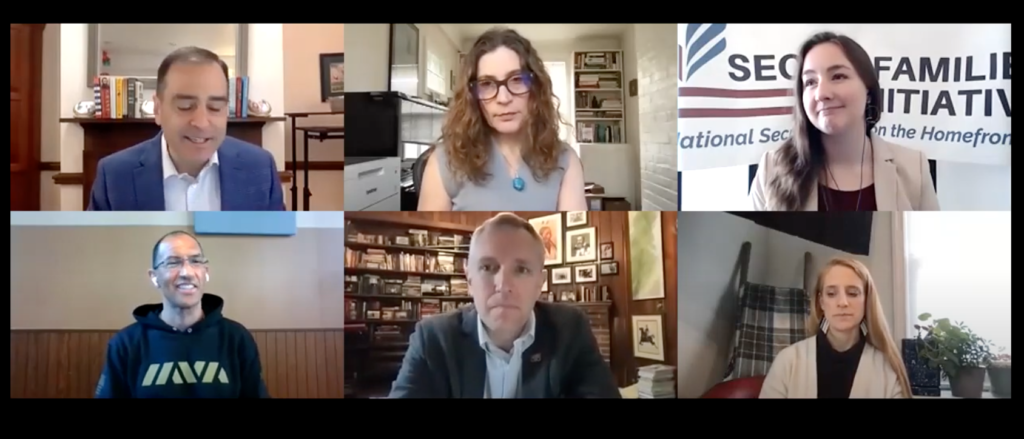 At the event, panelists discussed findings from a recent report about civic attitudes and shared American values. While public trust remains high toward military veterans and family members as role models for good citizenship, the survey also found that the January 6th insurrection attempt – and the coverage of the military veterans who took part in the attack – seems to have negatively impacted public perceptions. Panelists then discussed how the challenges of social fracture and extremism underscore the need for veteran and military family organizations to engage in nonpartisan efforts that foster a greater sense of unity and shared purpose.
Moderated by the New York Times' Jennifer Steinhauer, the panel included Lauren Augustine of Student Veterans of America, Jeremy Butler from Iraq and Afghanistan Veterans of America, Marine Corps veteran Joe Plenzer, and SFI's Sarah Streyder.
About the survey findings regarding public view of veterans Sarah said, "What I don't want the takeaway to be is that we need some fancy PR machine to make the DoD look better. We need to put the elbow grease in at the cultural grassroots level to actually make change."
Watch the Webinar