We are hosting the first annual Collective Voices Symposium next week on Tuesday, January 31.
The purpose of this virtual event is to highlight all voices within our community in an environment where we can share our experiences and learn from one another.
Fostering an Inclusive Spouse Community
At Secure Families Initaitive we are dedicated to ensuring all voices are heard and we strive to have our membership be representative of all those who serve. Last year, we hosted a series of four closed-door Roundtable events with underrepresented populations within the military community. The final event in our series is the Collective Voices Symposium open to all military family members, veterans and community members.
SFI Organizing Director Brandi Jones said, "After spending time listening to, and providing military BIPOC families a space to share and have their voices amplified SFI has found many Black, Hispanic, Indigenous and AAPI military families agree they are not represented or their culture within many military affiliated organizations, SFI has set out to change that!"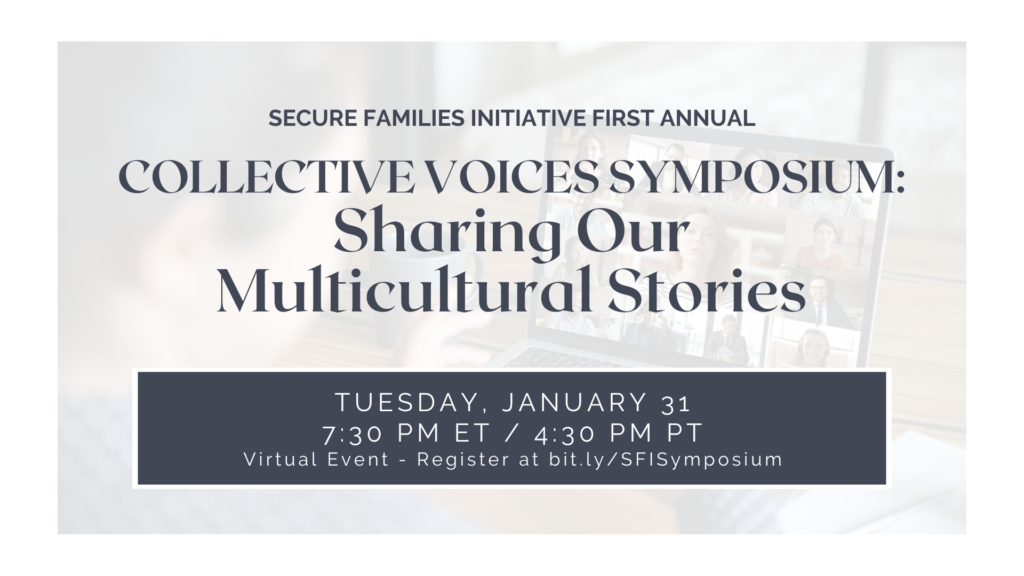 About the Collective Voices Symposium
We have an amazing, highly-informative lineup of SFI Roundtable moderators:
Christian Jovan Agbay
Shalena Critchlow
Venus Doan
Brandi Jones
Attendees will dive into the intersection between two social movements in the United States: combatting racism and demilitarizing foreign and domestic policies. Participants will share their stories, connect, learn more about Secure Families Initiatives advocacy, and brainstorm collective action to move our community forward. RSVP to join us!