By Venus Doan
My name is Venus Doan, an active duty US Marine Corps spouse and a Real Estate Broker. Today I am honored to share the story of my husband, Colonel Jackson Trung Doan.
He was born May of 1973 in Saigon, Vietnam. Jackson's grandfather was a general contractor for governmental construction. His mother and father worked in the United States embassy in Saigon. They lived a wealthy lifestyle with maids, servants, drivers, and chefs. It wasn't until the fall of Saigon that everything they had known and worked for had crashed into an abrupt halt. Consequently, it was through their personal sacrifice, a story in itself that brought my husband into my life. My husband, Jackson, is the most amazing and humble person I know. He has survived the fall of Saigon, overcame being a refugee in the U.S. during a tumultuous time that had a disdain for Vietnamese people in general due to the results of a long and ill-defined war, fought over multiple deployments during times of war for the U.S., and went on to become a high-ranking officer in the United States Marine Corps.
Fall of Saigon
A little history on the Vietnam war. The Vietnamese war began in 1955 when the "communist government of North Vietnam went against the Government of the Republic of Vietnam (GVN). The United States was an ally of South Vietnam and stepped in to help. North Vietnam focused their attacks on South Vietnam's government officials who worked with the U.S., which Jackson's mom and dad was. By 1973, the U.S. withdrew from Vietnam and on April 25, 1975, President Nguyen Van Thieu resigned. April 30, 1975 is a day of infamy and also the beginning of a new life that Jackson's family will never forget. Saigon (South Vietnam) fell to the People's Army of Vietnam and the Vietnamese Communist (North Vietnam).
Evacuating Saigon (Operation Frequent Wind)
The following is a memory that my mother-in-law, Bich Vanthi Doan recalls with clarity as if it was just the other day. She often begins with a representation of how the North Vietnamese were charging in full force into Saigon. This element of description of North Vietnamese is so strong, because it was the primary reason for the dramatic change in her young family's life. She recalls her father packed her suitcases full of money. He then told her to take her husband and three kids Johnson (4), Jeanette (3), and Jackson (2) to the U.S. embassy and leave home. Reluctant to leave her mother and father behind, she took her family and was able to use her affiliation with the U.S. government to get into the embassy gates before they closed.
With thousands of Vietnamese trying to evacuate, the embassy was complete chaos. Fear and panic overcame the people while it also began to settle in her heart. Jackson's family finally made their way to the top of the embassy where military helicopters were airlifting every 10 minutes. The mission was named Operation Frequent Wind. The orders were to evacuate the remaining Americans in the Embassy, Ambassador, and select fortunate Vietnamese who worked for the U.S. government. Jackson's mom had all her most important personal belongings in her many suitcases. It ranged from thousands of US equivalent dollars in Vietnamese currency, clothes, and precious mementos of the life she was leaving behind. Unfortunately, the Marines that were assisting in the evacuation took her luggage and thew them off the helicopter saying, "Ma'am, we have no room." They watched everything they had to their name fly over the rooftop of the embassy to include all the money in the suitcases and all their identification. They literally were leaving with only the clothes they had on their backs.
Life as Refugees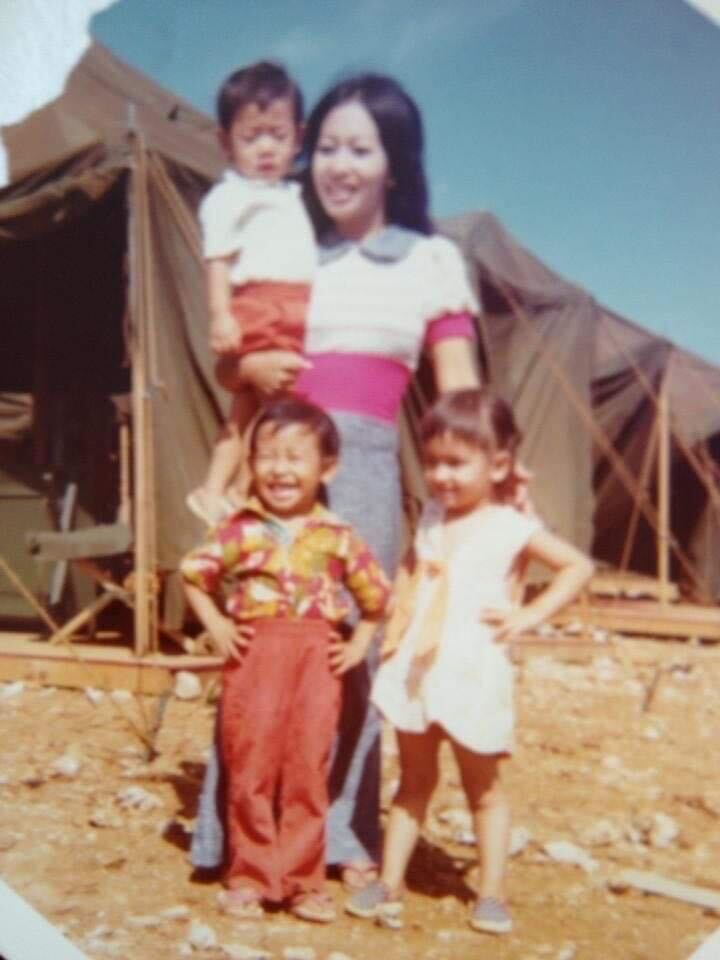 From the embassy, they flew onto a cargo ship that took them to Guam to Camp Orote Point. With the mass exodus of Vietnamese refugees and pure shock of the entire evacuation, Jackson's mom and dad got separated during their journey to Guam and was lost from each other for weeks. Jacksons mom, determined to find her husband, walked up and down the refugee camp tents everyday to find her husband. One day, when she was walking, she ran into him in the Camp and was reunited again. They were held in Guam for 4 months while waiting for papers to go to the U.S. Once they had all their papers, they were sent to Camp Pendleton at a transitory station called "Camp Talega." Jackson's family stayed there for 3 months before they were sponsored by a Catholic church and a former military family. Both the church and the family helped sponsor Jackson's family to help them in their humble transition and start their life in the U.S.
Life in the U.S.
Jackson's dad immediately got a job as a dishwasher to earn a living for his family while his mom volunteered at the church. After 6 months, Jackson's family was able to get into an apartment and live on their own. Struggling to make ends meet, they had to go on welfare for many years. Jackson's dad heavily emphasized for all the kids to get an education so that they could live a better life than he did. After years of determination and commitment, Jackson graduated in 1991, Valedictorian of Oceanside High School. Shortly after graduation, in 1992 Jackson became a naturalized citizen and in 1996 he graduated Summa Cum Laude from University of Southern California with a major in mechanical/industrial design engineering and a minor in architectural design. Straight from college, Jackson obtained an engineering job in Silicon Valley making almost six figures, against all odds of living in poverty.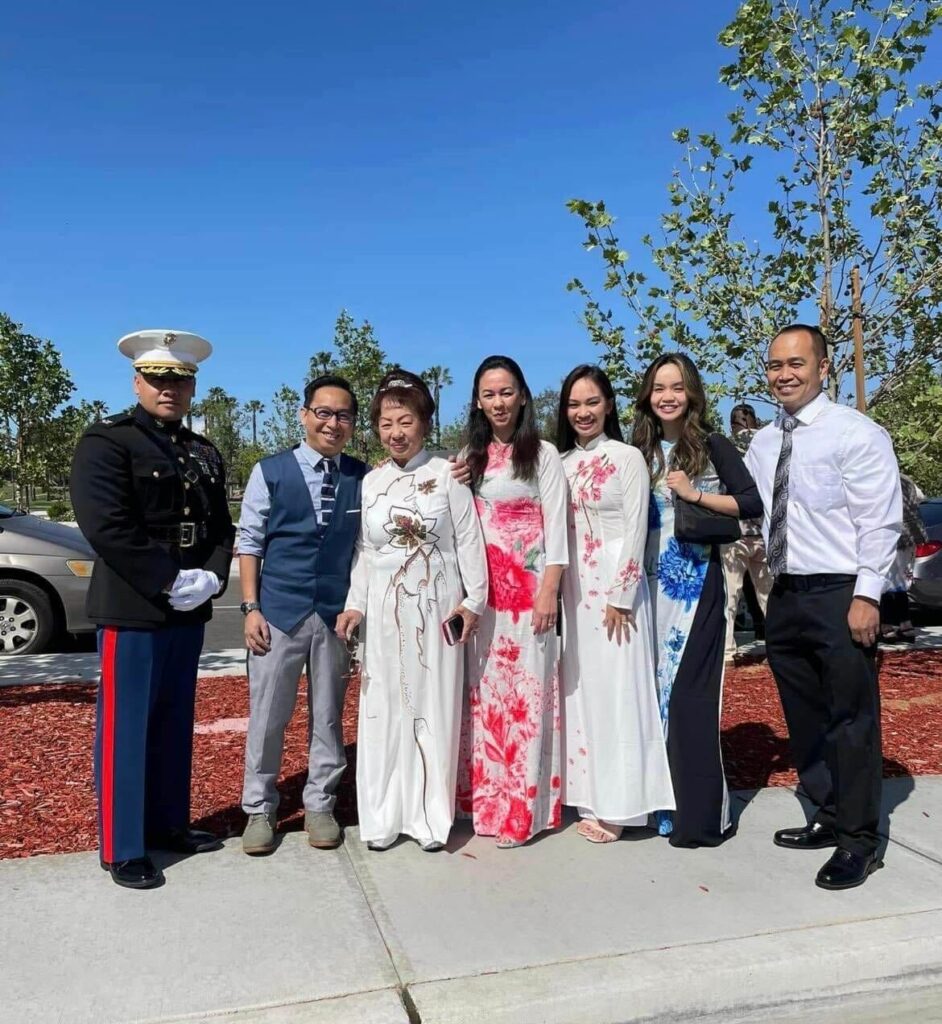 Serving in the USMC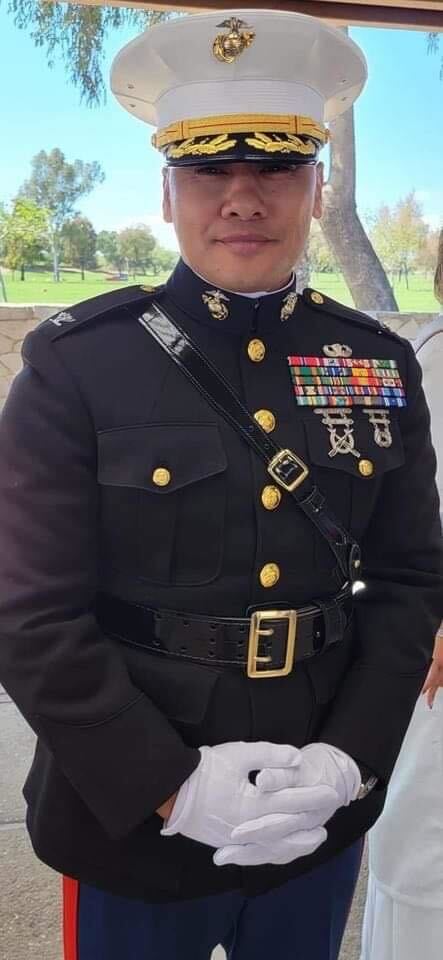 After a couple of years, Jackson felt he wanted to do something more with his life. He came across a recruiting office and took the preliminary physical and academic tests. Ultimately, Jackson graduated from Infantry Officer Course and became an Infantry Officer in the Marine Corps. Jackson's first war deployment was shortly after the attacks on the World Trade Center on Sept. 11, 2001, in support of Operation Enduring Freedom (OEF), in Afghanistan. He was a 1st Lt. on the 15th MEU in Darwin, Northern Australia. They were the first boots on the ground in Afghanistan. From there, Jackson deployed 6 more times and fought in many war campaigns to include, 2006 Operation Iraqi Freedom (OIF), 2007 OIF, 2010 Afghanistan OEF, 2015: 13th MEU Iraq (Operation Inherent Resolve), 2016: 31st MEU as BLT 3/5 Indo-Pacific, and 2019 Afghanistan OIR.
In 2016 Jackson assumed command of 3rd Battalion, 5th Marines (Darkhorse). He was able to give a little back to those who fought for him and his family by serving as the commanding officer for the unit that was historically an instrumental unit in the fight in South Vietnam during the Vietnam War.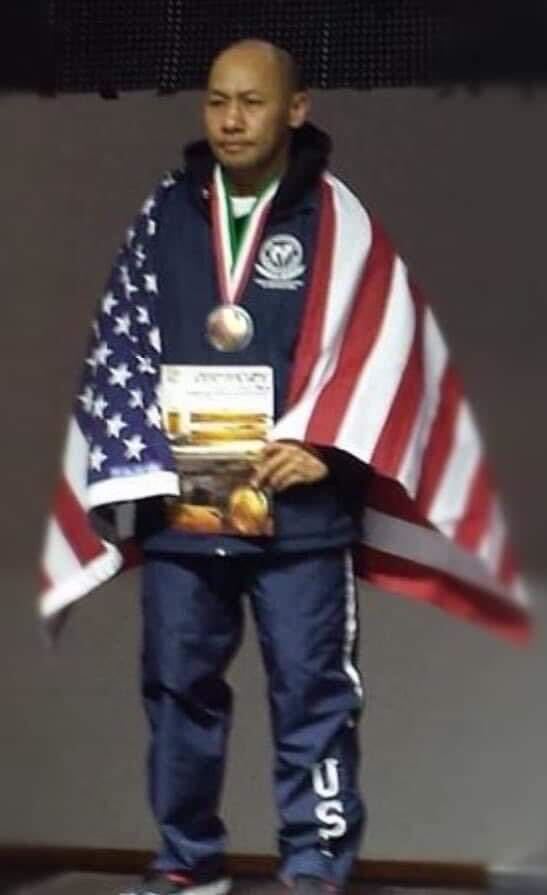 In his free time, he became a three-time Army Combative Champion and Army Combative/ MMA team participant in 2008. A Multiple MMA World Champion (Gold, Silver, and Bronze medals in multiple divisions, representing the United States National Pankration/ MMA team in 2013). He also has received the Marine Corps Athlete of the Year in 2014.
My husband is truly an unstoppable machine. He has gone above and beyond in everything that he does in life to include being an amazing father of seven and a man of God. I am honored and Blessed to be able to go through this journey with him as his wife. He is so humbled that he has never told his story of his past of how he got to where he is today. I hope in sharing his story, he can inspire other Asian Americans and those living in poverty that no matter how your story begins, you can change the ending.