Who says voting can't be fun? Not us! Use our Ballot Party Toolkit to host your own virtual ballot party this election season.
But wait: "What, exactly, is a ballot party?" Good question!
A ballot party is a relaxed, celebratory gathering where partygoers bring their absentee ballots, discuss what candidates and issues they're voting on, and turn in their ballots together at the end. Most military voters vote by mail, which can feel way less momentous than going to a polling place — we're trying to fix that by bringing a sense of community back to voting.
Obviously COVID-19 has transformed the ways we think about parties. That's why we've adapted our toolkit to make even your virtual gathering a success. Check it out!

Download Ballot Party Toolkit
Click below to download our Virtual Ballot Party Toolkit for some party tips, invitation short-cuts, a suggested timeline, and other helpful resources.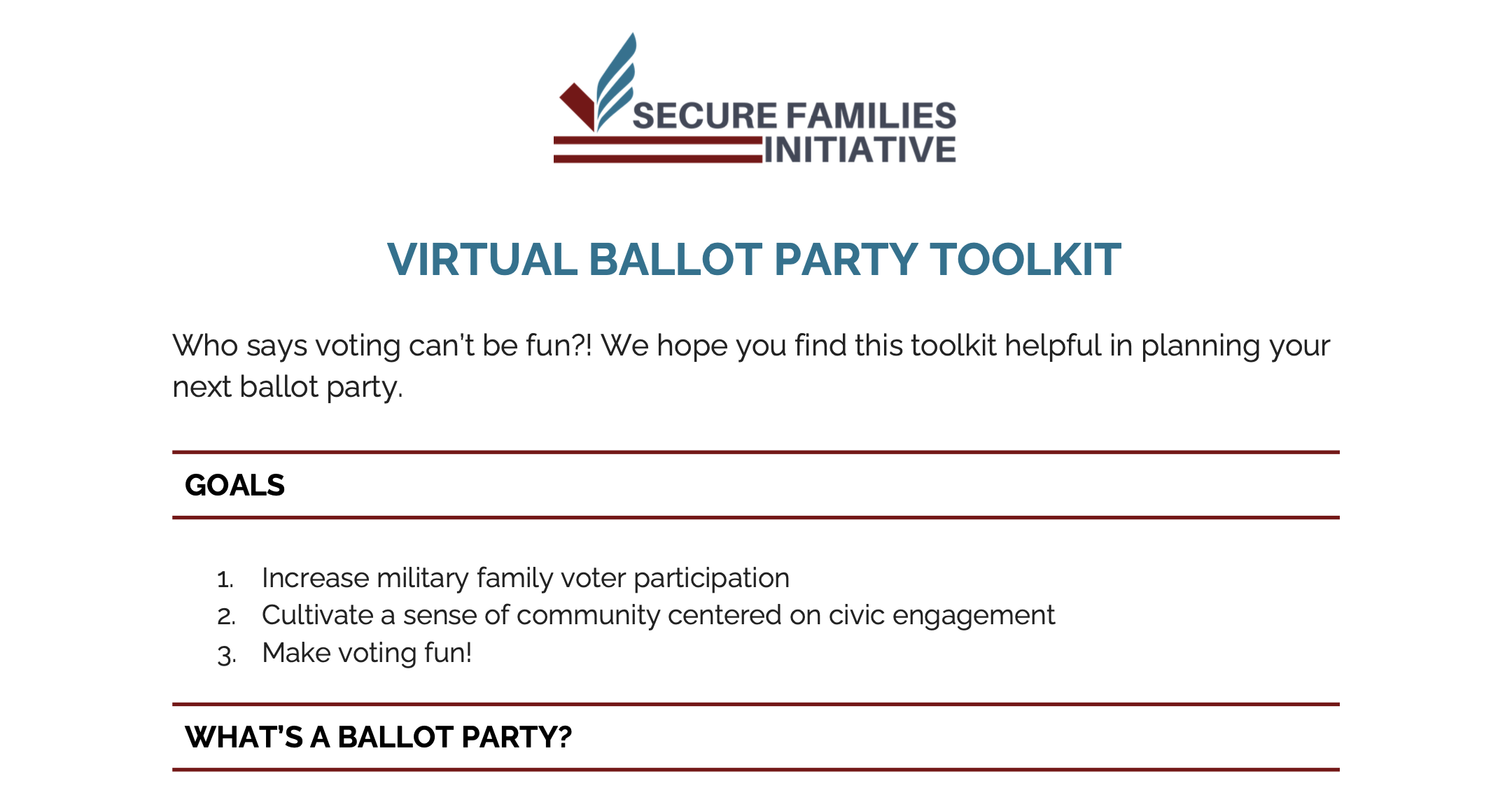 Above all, our goal is to increase voter participation. We hope you will engage friends and family in any way you feel comfortable.
Get Your Own I Voted by Mail Stickers!
Shop and support Secure Families Initiative.