Georgia voters, your democracy work is not yet done! As you probably know, Georgia is returning to the polls to pick two United States Senators. Voting ends January 5 and now is the time to make sure your ballot counts.
Whether you are a first time voter, you voted in the recent general election, or you had difficulty casting your ballot this year, we have guidance to help you in the runoff election.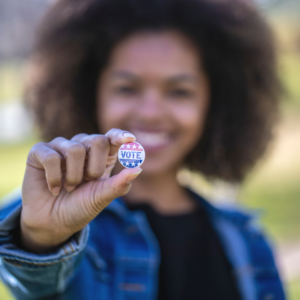 I successfully cast my ballot in the 2020 general election.
If you are an overseas or military voter (UOCAVA) who registered to vote in Georgia using the Federal Post Card Application (FPCA) in 2020, you will automatically receive an absentee ballot for the January election as well. Yay, you're all set!
However, if you have moved since receiving your general election ballot, you must make that change to your registration right away to ensure your January ballot arrives in time to vote. Re-submit the FPCA now!
Of course — if you voted in-person this election, you should have the same polling place as before. Easy peasy.
I tried, but was unable to cast my absentee ballot in the 2020 general election.
Unfortunately, nearly 9,000 military and overseas voters who received absentee ballots in the 2020 general election in Georgia did not return their ballots. We know there are a number of factors that contribute to this high rate of failure to return, and we want to do everything we can to ensure those who want to cast a ballot are able to do so.
If you tried to vote in the general election in Georgia but had trouble, please let us know! Fill out this form and we will reach out ASAP to help fix that problem in the runoff election.
I'm a new Georgia voter!
Whether you're a new resident of Georgia, or you simply haven't registered to vote before, we have good news: it's not too late to vote!
If you are an absentee military or overseas voter, use the Federal Post Card Application to register to vote. Using the FPCA automatically triggers the request for your absentee ballot as well. As long as you have access to a printer, we recommend indicating your request to receive your ballot via email to guarantee quicker delivery.
If you're living in Georgia, that makes you a local voter (not absentee). You should register to vote using this form instead.