There are costs of war that the public doesn't always see.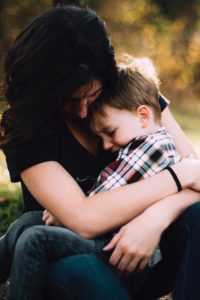 Military spouses know better than anyone that this is true. For us, wars come with missed birthdays and expensive post office receipts; sleepless nights and meltdowns in the grocery store; loneliness and emotional homecomings. Wars cost us our serenity — sometimes even our marriage.
These are the hidden costs of war. But they are important for us to talk about so we as a country can have honest conversations about what it means to commit our military abroad.
There are many other examples of costs hidden from view.
The places where wars are fought experience damage far beyond the casualties we see in the headlines. Wars disrupt food supply chains and public health infrastructure, often leading to mass hunger and disease, not to mention trauma from violence.
Even from a purely domestic financial standpoint, it is surprisingly difficult to tally up all the direct and indirect ways in which wars costs U.S. taxpayers
The Watson Institute at Brown University has tried to shed light on these costs with their research series "Costs of War." They analyze data and produce helpful infographics for easy understanding.
In November 2019, they published a report summarizing the budgetary costs of the post-9/11 wars. The U.S. is estimated to spend $6.4 trillion through the end of 2020. This combines operational costs with projected future costs of caring for veterans — as close to a holistic approach as possible.
$6.4 trillion. Paid for by deficit spending. $925 billion of that is just interest on the amount that the Departments of Defense and State had to borrow.
Can you imagine if just a sliver of that money had gone to expanding military childcare facilities. Or improving base housing facilities. Or boosting scholarships for military spouses. For most of us, that could have been a game-changer.
The purpose of this finding is to make sure that we know what it truly means to fight a war. That we understand the extent of the sacrifice required, from every part of the country. That we are better prepared for future decisions.