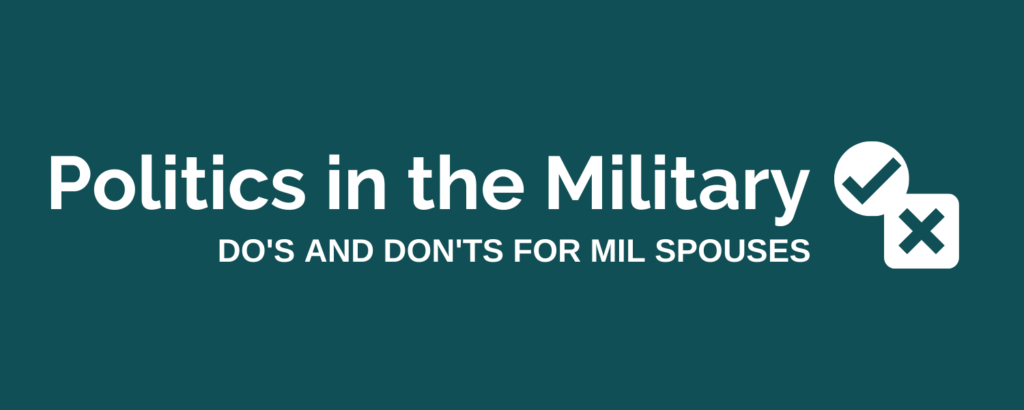 You might be thinking, "Advocacy is all sounds great! But I'm afraid of being 'too political' for fear of hurting my service member's career. After all, aren't there rules in the military about not doing that sort of thing?"
We understand where you're coming from. But the good news is: there really aren't.
Don't believe us? Join our webinar to learn about the limited rules that do exist and discuss with other spouses what version of advocacy feels best for you.
Your choice about whether to speak up and out should be an informed one, not from fear. Register below to join us.
Note: Times are in the Eastern time zone. If you don't see our confirmation email with the webinar link, make sure to check your Junk folder.
---
You may also be interested in:
---