On Tuesday, May 5th, Secure Families Initiative hosted a town hall conversation with Lindsey Simmons, an active duty military spouse running for Congress.
The hour-long conversation was as wide-ranging as it was inspiring. Lindsey detailed how she transitioned from being an advocate for her family to running for Congress. She talked about her desire to bridge the military-civilian divide to expand an understanding of how service affects military families. Even more, that divide helps to explain spouses' hesitancy to be vocal advocates. "We have to advocate for ourselves. No one is going to do it for us," she said.
Lindsey specifically highlighted foreign policy as a catalyst for her deciding to run. Last year, when the U.S. pulled out of Northern Syria, Lindsey desperately wanted voters and political leaders to understand how our Kurdish allies had kept her husband safe during his previous deployments. Her story drove home what we already know to be true at SFI: that military spouses bring an indispensable perspective on how faraway wars touch us here at home, and that U.S. foreign policy would look very different if our voices had stronger representation in government.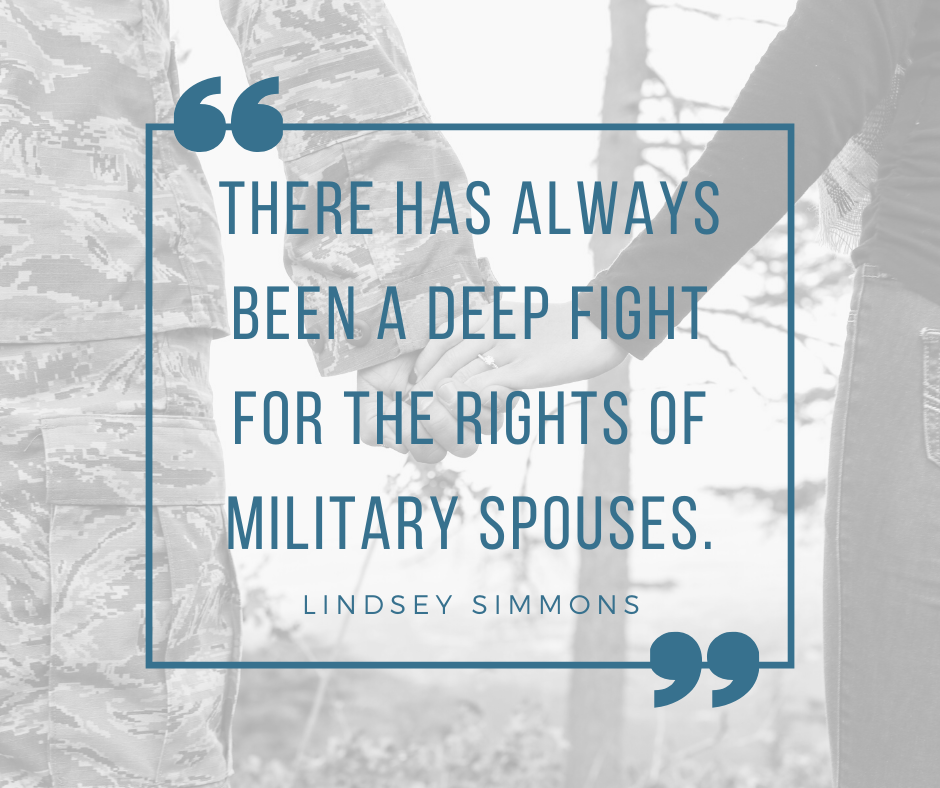 One of the best parts of our conversation with Lindsey was learning about the overwhelming support she has received from the military spouse community. She spoke eloquently of the military spouse network – from currently serving to veteran spouses – who have donated and volunteered to support her campaign. We appreciated her reference and reverence to generations of military spouse advocates who have fought for issues we now take for granted.
Participants showered their support for Lindsey both during and after the event. "I must say that this conversation was one of the most authentic military spouse conversations I've witnessed in years," one attendee said. Another spouse said, "This is so inspiring. I have tears!"
See our favorite moments
The entire conversation is well worth your time and can be viewed on the Secure Families Initiative Facebook page. But if you're pressed for time, we pulled some of our favorite moments so you can view the highlights in the video below.