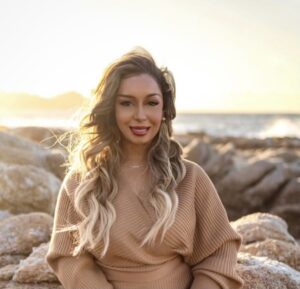 Brandi has been the proud wife of a United States Marine for nearly two decades, and she has been volunteering in the community for over the last 17 years. She's been recognized as AFI Naval Postgraduate School Monterey Military Spouse of the Year, A Hero at Home, as well as a recipient of the Opening Doors Award from the Girl Scouts.
The business Brandi created in 2010 in support of military families was recognized by then Second Lady of the United States, Dr. Jill Biden. Brandi volunteered her time to create time-tested programs that served thousands of military families that are still in place almost a decade later to foster inclusion and diversity in schools.
She is a Transitional Kindergarten teacher, community organizer, advocate, publisher, and writer. Brandi graduated from Liberty University with a B.S. in Interdisciplinary Studies in areas of study in education, business, social science, and a minor in creative writing. She also earned a Certificate in Diversity and Inclusion from Cornell University and will graduate Spring 2022 with an M.Ed. in Curriculum and Instruction with an emphasis in early childhood education.
Brandi's greatest joy is being the mother of two children and currently resides with her family in Monterey California including their rescues, two sweet kitties, and a loving German Shepard.